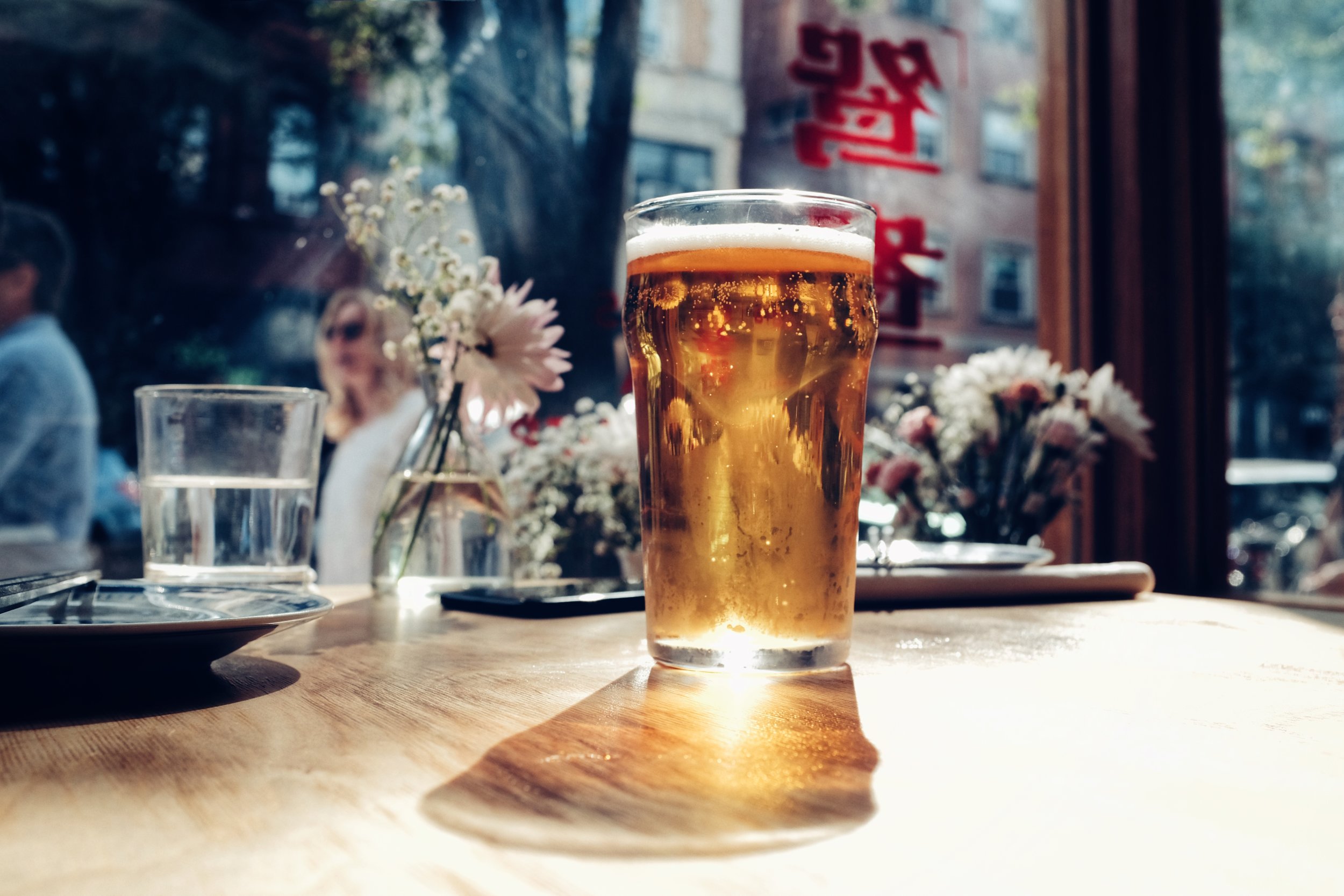 WE MAKE THESE ONES MORE THAN THE OTHERS
IP EHH - American IPA 6.7%
This is a balanced IPA, with a malty backbone that melds with its tropical fruit notes. Medium bitterness, not too sweet, and has a nice dry crisp finish. An IPA you could enjoy all day, eh? Also pays homage to northern accents. Don't cha know?
Sun of a Beach - Pale Wheat Ale 5.5%
Appearance is Hazy. Tropical, Explosive, Juicy Fruit notes make this beer perfect for a hot day on Bohemi Beach on the Coralville Reservoir, Or whatever water that floats your boat.
All Things Black - Black IPA 7.5%
Pours our a rich, roasty, black. The high abv carries the flavor through all sensations, but the centennial hop hash is what is exploding citrus notes. Not for the faint of heart, but maybe the absence of.
Immortal Wombat - Amber Ale 5.3%
A delicately brewed American style Amber with a kick of Centennial hops. An often overlooked style, this beer pairs excellently with most types of food, including pizza. Don't sleep on this one, as it has tremendous immortality.
Pledge ALLEGIANCE to the Haze - NeIPA 7.2%
The classic? New England IPA. Dry-hopped with (buzzwords) Citra and Mosaic. Get your straw out because this thing is a Juice Box. Big tropical fruit flavors, and you can't even see through the liquid! Salute to the Red, White, and Juice.
Neper - Imperial Stout 10.7%
As tribute to the Greek God of Grain.. We use a fuck ton of grain to make this imperial stout. It's rich, toasty, roasty, chocolatey, thick, and delicious as all hell. There may or may not be some variants as well.
Green Matter
ROTATING HAZY IPA SERIES
This is a series we like to have fun with. The base recipe stays the same and we play with different varieties of hops to find new flavor profiles. Since this is a hazy IPA, expect low bitterness and big tropical fruit flavors. This style can be overly sweet sometimes, so ours is a tad dryer than the rest. Look for this one out there. Cheers!
Obviously we make more beers than this.
To stay in the loop with our other releases follow us on Social Media or Join our Newsletter. You'll also find them on Untappd.